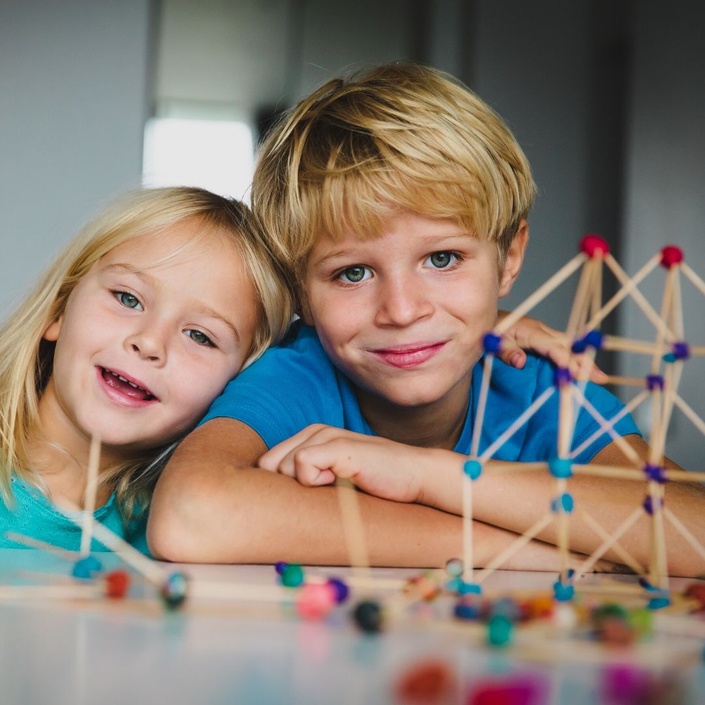 Growth Mindset Toolkit for Parents and Educators
Helping kids develop a resilient mindset so they can face their learning challenges and reach their goals with confidence.
Here it is.

A Can-Do Growth Mindset Toolkit to help you calm children's anxieties around their learning and to reach for the stars.

Cultivating a Growth Attitude for life!

In this Toolkit you get ways to teach and guide children how to;

Nurture self-esteem.

Bring out the best in each other.

Think positively about learning.

Make mindful choices.

Notice and choose a Can-Do attitude!

Become creative problem solvers.

Be kinder, wiser and stronger.

Live mindfully.

Help you to develop character strengths like; persistence, patience, kindness, respect, fairness, gentleness, independence, trust, compassion and more.

Giving you a creative and doable toolkit for in the Classroom and at Home.

Boosting self-esteem and a life-long love of learning.

The CAN-DO Toolkit gives you;

Simple Growth Mindset Tools.

Values based Templates and Activities.

Self-awareness Tools.

Character Education Strategies.

Growth Mindset CAN-DO Learning Posters.

AND... you get to understand in simple terms what Growth Mindset is and why it matters to raising resilient, confident and mindful choice-makers.

Giving you hundreds of posters and templates to bring out the best in yourself and the children in your life.

"Mindset is the missing link to why children struggle."

Dr Carol Dweck

Don't wait another second!

REGISTER NOW!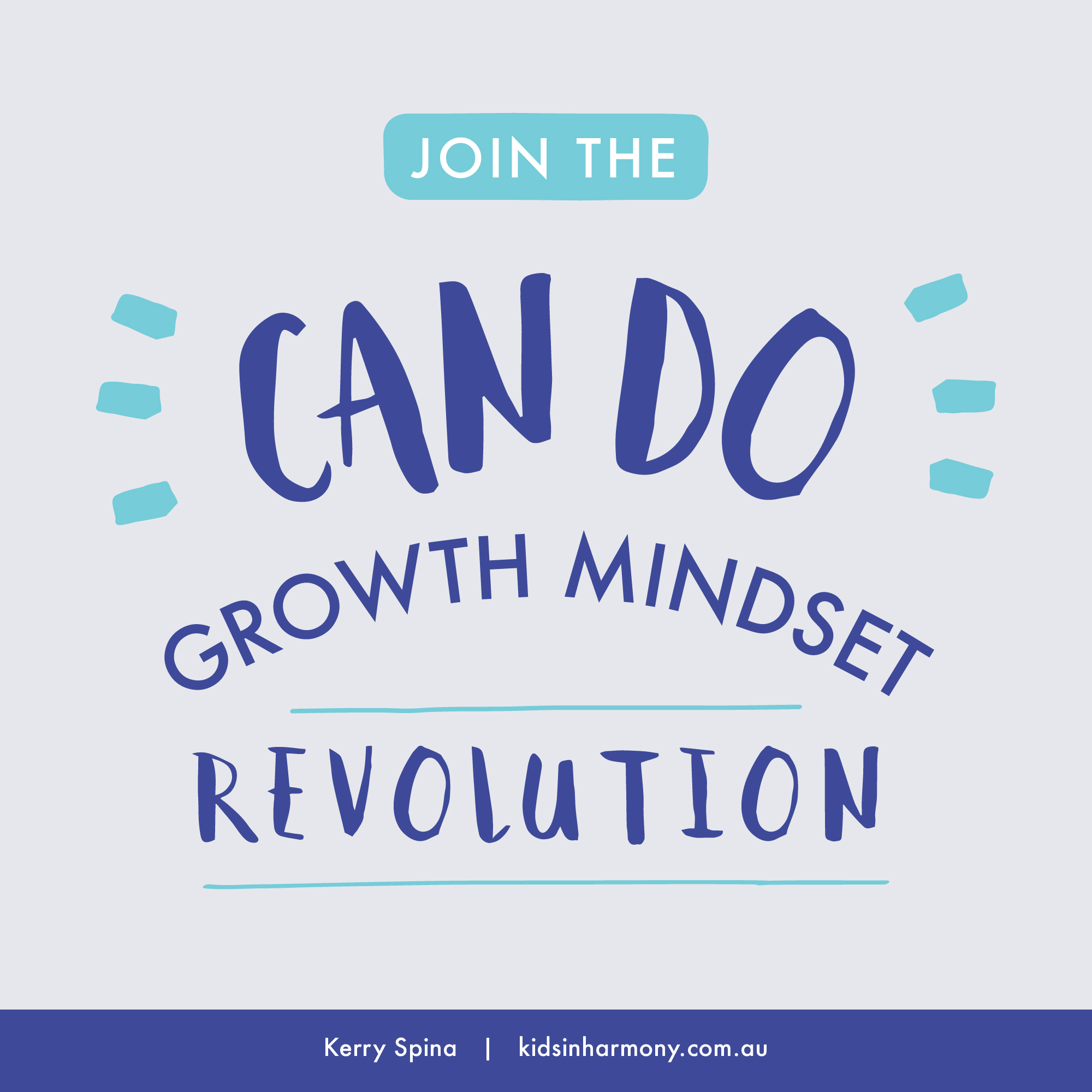 HOW IT WORKS.

You can log in and access any time, on all digital devices, with lifetime access(as long as the Kids in Harmony Collective exists). We make it so easy for you. You won't have to worry about losing files, or where you've saved your Toolkit.

With bite-sized information you can confidently understand how growth mindset works. YOU will find a bonus Growth Mindset in the Classroom Poster SET as well!
Yours in Harmony

Kerry

Your Instructor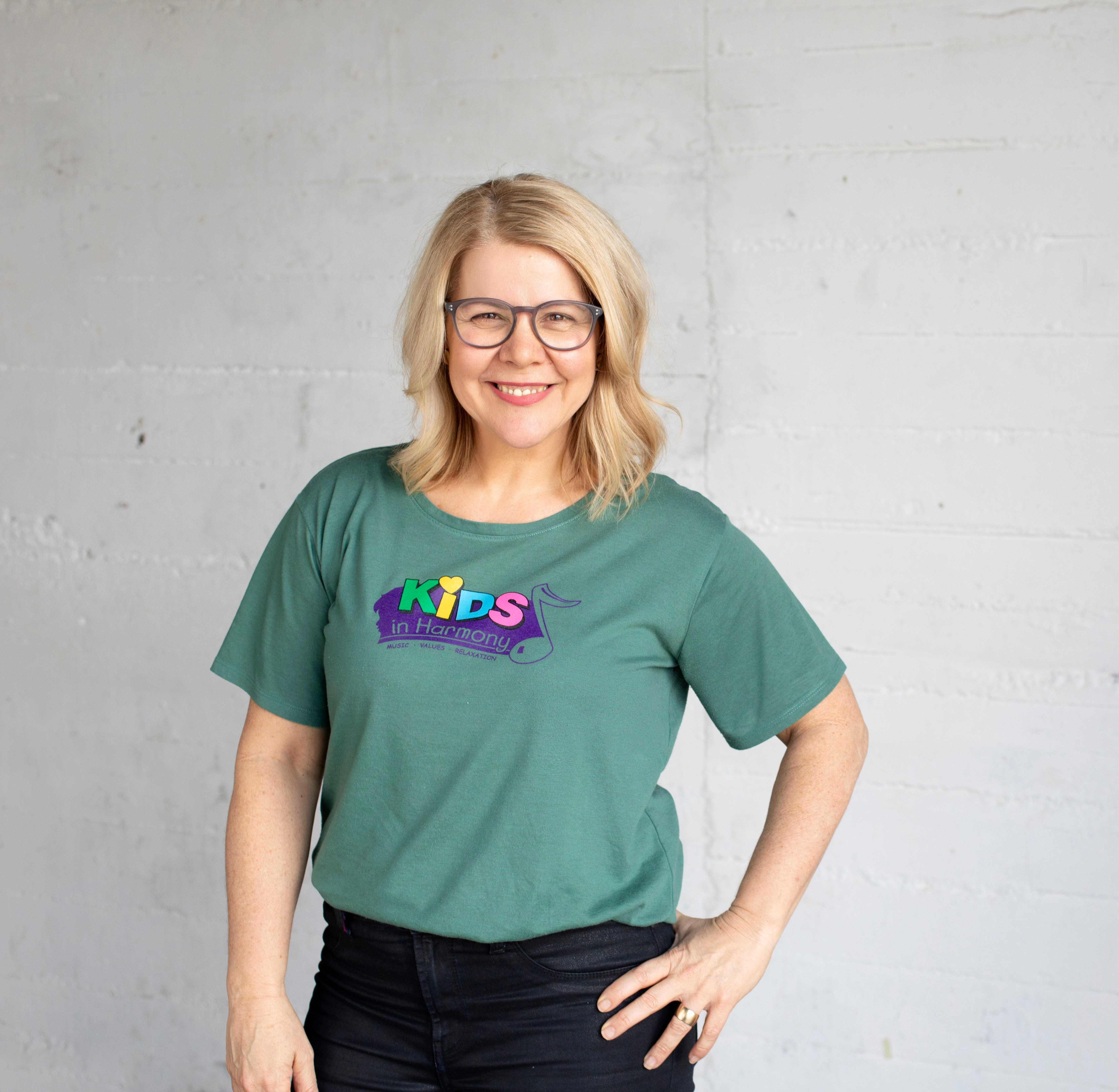 Hi there, Kerry here.

A bit about me.

I am a Wellbeing Educator, Certified Coach and Author.
I'm most passionate about mindset and communication and the role they play in helping people overcome their challenges, create and sustain positive relationships and live out their dreams. I have extensive experience in early childhood education and Teen Mindset Programs through my innovative Kids in Harmony Wellbeing Program. My approach weaves together evidence based approaches; the understanding of positive psychology, growth mindset, mindfulness and the art and science of connection for everyone to flourish.
As an adult and children's yoga and mindfulness teacher for over a decade I value more and more the role, values, mindset and mindfulness plays in whole-person wellbeing to give my community practical tools to optimize health, vitality, and connection fully.
I've authored several resources including; I Love My Body Book, Harmony Cards for Kids, The Little Book of Harmony, Growth Mindset Toolkit for the Classroom and Home Learning, Choice Guidance Behaviour Approach - Mindful and Calm Parenting to Raise Resilient, Confident and Self-Aware Kids and Raising Happy, Kind and Grateful Kids - Gratitude Practises to Nurture the Heart and Soul of your Family.

As a communication specialist I guide and mentor parents, educators, and leaders to choose a 'Power With' approach to behaviour to foster positive relationships and nurture genuine self-esteem to ignite the potential of every person!
Get ready to SUPERCHARGE YOUR LIFE from the inside out!

Together we can raise the next generation to be the resilient, kind and connected generation.
As the founder of the Kids in Harmony Collective Teachable Online School I believe wholeheartedly that empowered people, empower people.

Yours in Harmony

Kerry
YOUR GROWTH MINDSET AND VALUES JOURNEY STARTS HERE!

Course Curriculum
INTRODUCTION
Available in days
days after you enroll
MINDSETS - THE RESEARCH
Available in days
days after you enroll
CULTIVATING CHARACTER STRENGTHS AND DEVELOPING INNER QUALITIES
Available in days
days after you enroll
Frequently Asked Questions
When does the Growth Mindset in the Classroom Toolkit start and finish?
This resource is available now and never ends, for as long as the Kids in Harmony Collective exists. The Toolkit is fully downloadable and printable and is published and ready when you are ready to go. You can dip in and out whenever you need the resource, and you have absolutely no time restraints. Total freedom to use at your own pace. Please respect the author and if you want to share with your collegues, please share the paid link for them to purchase their own toolkit.
How long do I have access to the course?
How does lifetime access sound? Which is as long as the Kids in Harmony Collective exists. After purchasing your Growth Mindset in the Classroom Toolkit, you have unlimited access to this resource for as long as you like - across any and all devices you own. It is for your use only and not to be on shared with other parents or educators. Please share the paid link for the resource, and thank you for valuing the years of work and investment that has gone into creating this resource.
What if I am unhappy with the Growth Mindset in the ClassroomToolkit?
We would never want you to be unhappy! We pride ourselves on doable, usable and actionable courses, toolkits and resources. If you are unsatisfied with your purchase, contact us in the first 30 days of purchase and all you need to do is share how you have used the Toolkit, and not had value from the resource, and we will give you a full refund.
Do I need an educator license and permission to print multiple copies?
You have paid for your copy of the Growth Mindset in the ClassroomToolkit as a resource for your use only. You are free to download and print as often you need it for your family and classroom, however please respect that pdf's are not to be on-shared to other parent friends and colleagues. I'm deeply aware that this is impossible to police and that you for respecting the work and time of the author and we ask you share the link for your colleagues to purchase their copy. For a WHOLE school license please contact
[email protected]
- it's super value for the whole school!
What about the quality of the printing?
The Growth Mindset in the Classroom Toolkit is DOWNLOADABLE, meaning it requires printing if you want to use posters, and templates. All printers are different and colours (even black and white) will vary. The colour and quality of your printing is dependent on where you have your downloads printed and which printer. The Kids in Harmony Collective take no responsibility in the quality of the printing of the downloads. Check your printer first before printing, check with your printer company before printing.
Is it suitable for educators and parents?
YES! The very purpose of the Toolkit is for educators in the classroom, parents and children. This Growth Mindset in the Classroom Toolkit was developed to support both educators, parents and children equally. You will find a universal language of Growth Mindset that empowers everyone. The ideal age range is KINDERGARTEN TO LATE TEENS however it is never too early or too late to start to encourage CHILDREN AND YOURSELF with growth mindset and values talk.
What is the optimal viewing for use?
The most visual and effective way to view the resource is on a desk top, however it is accessible on all digital applications should you choose your I-pad and phone. If you have an iPhone you can download the Teachables APP and you can access it immediately from your phone via the APP or through teachables.com The Teachable's APP does not permit videos to be watched from the APP.
Can I receive a Tax Invoive if I am a teacher?
YES, absolutely if the receipt you receive from the Kids in Harmony Collective is not enough, we encourage you to email;
[email protected]
and she will send you an electronic tax invoice within 7 to 10 days.
Is this an online course?
NO, it is NOT an online COURSE. It is a resource that can be downloaded and printed. The Growth Mindset in the Classroom Toolkit is not an online course where you are taken step by step through course content to learn a particular outcome. This is an open-ended resource for you to implement the growth mindset language, tools and practises within your classroom (and home) environment in a way that best serves your needs and the children in your care. You will receive bite-sized content to inspire the use of the Toolkit and to give a deeper awareness of how Values and Growth and Fixed Mindset work hand in hand. There are Hundreds of Downloadables in Posters and Templates to put into action.